Amazing Appeal is an employee development and coaching firm that partners with organizations that believe investing in people fuels business growth. Organizational leaders partner with us to make every manager in their organization a great manager, create a business culture that inspires retention and optimize the potential of every employee. We invite you to take a look at the programs and tools we have to offer. We would love the opportunity to serve you.
We help managers and their team members get ahead by transforming the way they think and behave. Our belief is if you know more, you do more, and get more of the things you want. So, we provide you with development resources and individual coaching to help you navigate the workforce and help you craft the best career action plans for success.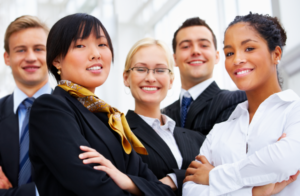 LEADERSHIP DEVELOPMENT & ONBOARDING

Help your current and emerging leaders get a better grasp on how to lead more effectively. Our signature Set to Lead program helps leaders understand themselves and create leadership action plans that are meaningful for them and/or their teams. The program is offered as a face-to-face or online program that includes leadership assessments, a formal learning curriculum, group coaching, individual coaching, and sustainability tools. It can be leveraged to onboard new frontline managers or to supplement an internal leadership development program. >>Learn more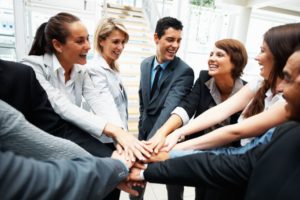 TEAM DIAGNOSTICS & DEVELOPMENT

Create a development plan to shift the way your team functions to improve communication, cultivate a better culture, and improve business results. Our team facilitators partner with you to to give you a complete picture of your team's strength and weakness, with a powerful team assessment product to inform you and guide your team development decisions. >>Learn more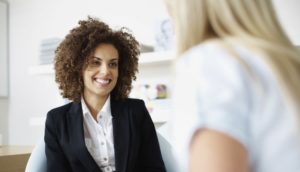 LEADERSHIP & EXECUTIVE COACHING
Our coaching service pairs you up with a trained executive or leadership coach who works with you to assess your strengths and blind-spots. Additionally, you can work with a coach to create action plans to gain credibility as an effective leader, solve team issues, and thrive in any organization. >>Learn More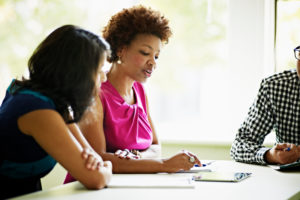 WOMEN & DIVERSITY LEADERSHIP DEVELOPMENT
Amazing Appeal offers corporate women and diversity initiatives a leadership development workshop that helps professionals explore how to lay down a plan of action to help manage their professional life with greater purpose and clarity. Women leave the workshop with additional leadership skills and proven strategies to advance their careers. >>Learn more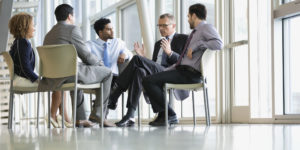 EMPLOYEE ENGAGEMENT ADVISORY AND IMPLEMENTATION
Create an employee engagement plan that works for your people. Every organization is unique. That is why we consult with business owners to create custom solutions for their specific workforce needs. Our learning experts have many years of experience creating engaging solutions leveraging best practice methodologies. >>Learn more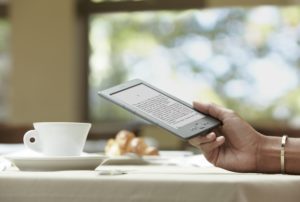 EMPLOYEE ENGAGEMENT SOFTWARE AND PRODUCTS
Amazing Appeal provides software and tools to help you build a top-notch culture. We provide technology to help you automate your manual performance management and recognition programs. Let us help you build an amazing culture across your team and throughout the organization. >> Learn More
We help you tailor the development experience for each employee.
How can you build a productive team if you don't know key information about each of them or yourself? We don't want you to trust in your intuition alone. We can help you assess yourself and each team member to get an extra-layer of insight that helps you lead and coach each person according to their strengths and development areas.> Learn More
We create tailored solutions for your specific company needs.
Our services are always personalized to meet the specific needs of your company. We take time to get to know your business and your business goals to ensure you get the best solutions to achieve workplace success for the specific needs of your organization.
We leverage project management standards on all our projects.
Amazing Appeal is committed to delivering you the best solution for your organization. That means a focus on project management, honest and open communication, and sensitivity to your organizational culture and timelines.
We mix theory with the practical.
We believe in overarching strategy, theory, and models but we also value simple, practical, straightforward approaches that turn insight into action.
We work with top notch coaches.
Our team experts are seasoned, certified with high-end education from top universities within the USA and bring in combined 20+ years of experience from various industries. They excel at what they do because they understand people and the workforce. They are committed to creating the best "experience" for you, your customers, and your employees.
We offer fixed project rates and monthly retainers pricing for advisory and implementation solutions.
However, we also provide service options to accommodate a variety of budgetary needs. We never adjust quality but we will reduce the time or adjust the format of certain solutions to fit certain budget requirements.