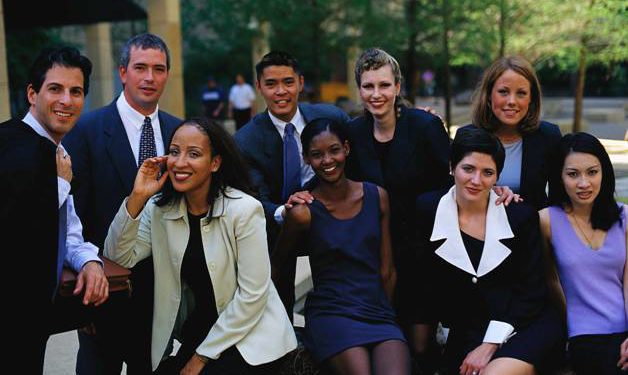 While the MBA arms you with education and opportunities, it doesn't always prepare you for the day-to-day realities of being a leader in the workplace. You miss out on lessons on how to handle workplace conversations, how to leverage your new role and how to inspire others for continued commitment. With the MBA, you are navigating the work with a few more letters after your name but it doesn't always help you with expectations and pressures that come with being in a leadership role. If that is your experience and you want to enhance your leadership know-how read the following leadership best practices.
A leader's role is to develop and grow people. If you are not helping people develop, you are not management material. Regular short career conversations help employees to refine their goals and better align their interests with company and/or department goals. With this type of dialogue, you and your employees are in a better position to spot developmental opportunities and sustain company loyalty.
Don't make the mistake of avoiding growth and development conversations with your direct reports. Reports show employees want these type of conversations but are not getting them. A good starter question can spark the dialogue. During your next one-on-one conversation, try the following questions:
What work are you doing here that you feel is most aligned with your long term goals?
Do you feel like you are making progress on your big goals here? Why or why not?
Mindful conversations are the key to building team relationships. Inspiring individual and team engagement is really about conversations. The quality of the conversation is what makes the difference and leads to a highly productive team. So, show up authentically and intentionally. Mindfully select your choice of words, tone, and direction. If you want to be the hero, mindfully select your choice of words and tone. Choice of words and tone carry a lot of weight in how a conversation ends up.

Never forget to explain what is in it for them. Team commitment to action has a huge part to do with how you explain what's in it for them (WIFT). As you prepare for individual and team conversations, make sure you figure out how you are going to share the WIFT with your people. You have to also make sure the WIFT is something they value. So, figure out what they value first before you pitch the WIFT.

Great leaders understand the power of communicating in more than one language. If global expansion is on your company's radar, or if you want to develop better team engagement across countries, this could be a development area for you to explore. Learning a few simple words and phrases could even improve your stakeholder relationships if you are a leader in sales, marketing, or customer service. Getting started doesn't have to be difficult or expensive. Check out a free language learning platform I discovered called Duolingo.
Find our own peace so you can share it with others. Too often as leaders, we tend to forget that our frustrations can have a negative impact on how we skillfully engage challenges. When you let them go, you have a better ability to drop adversarial mindsets and self-regulate emotions during conflict. Place time aside regularly to allow yourself to become very still, relaxed, and alert. And then focus your attention only on one productive thought. When done regularly, this will help you find your peace and keep it.
Information isn't power if it is not shared. When you hold on to information, you prevent yourself from learning something new and others from contributing. In the long run, you are actively hurting the team and yourself. Instead of hiding your knowledge in a secret box, share it. Teach other people how to do the things you have learned to do. Other people, in turn, will teach it forward. You'll be free to move on to the next skill that you want to learn. Management will be able to promote you to new and challenging opportunities. You will be seen as a grower and not an inhibitor. Trust me. Your power won't diminish if you share. There is always more knowledge to attain and of course, give away.

If you've have a leadership story – want to chat – have something to say about what you wish you learned in your MBA program, reach out to me! I would love to hear from you!